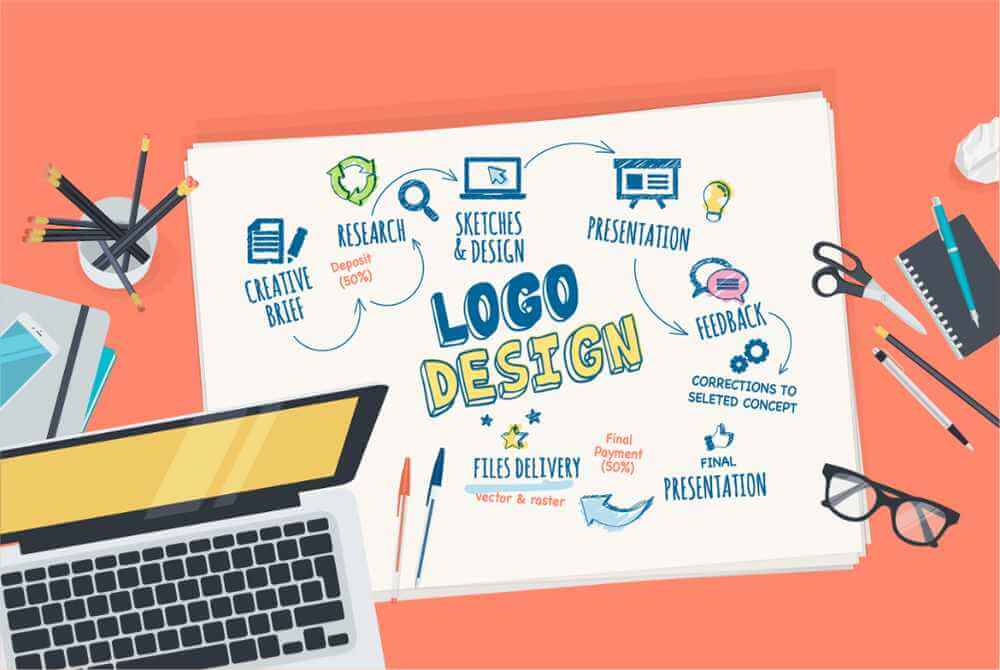 Why do i need a logo for my business?
Nowadays, having a standard logo for small and large businesses is considered a necessity because the logo represents the identity of a business and must be designed in accordance with the ideals and activity of that business, so it must be done by professional designers. And done with sufficient knowledge in this area.
Why it's important to have a good logo?
Having a logo helps you to have an identity for your business and stand out from your competitors.
A good and strong logo will help your business grow and attract new customers.
Your customers will see hundreds of different logos a day, and a good logo will encourage the customer to buy your product or service by sending the right message and conveying a sense of trust.
Why spend money on logo design?
You can change other designs such as posters, billboards and design over time as your business grows, but logo design cannot be changed easily and can be costly.
For example, suppose a bank or a food brand after a few years of operation wants to change its logo because it is not standard or not in line with the goals of its company. To do this, the company incurs a high cost to introduce and maintain a logo.
What are the key components of logo?
Being simple
The beauty of a design lies in its simplicity. The simpler and more effective it is the better.
Stability
The logo should be able to withstand industry changes and trends.
Flexibility
Logo design should be compatible with different media types without changing its nature and purpose.
Being expressive
Although your logo design may not directly reflect your products or services, it should certainly reflect your company's values ​​and culture. Ideally, your company culture influences the thoughts and ideas of your audience. Understanding your audience enables you to easily design an effective and appropriate logo for your brand, so that this design will impress your audience and increase the legitimacy of your business. Part of creating a captivating logo is choosing the right colour (or corporate colour) that will help your viewer to recognise the company.