Professional Content Writing
In the intricate tapestry of web dynamics, content emerges as the cornerstone, breathing life and authenticity into every digital facet. It's this very content that bestows upon your website the mantle of credibility, an indispensable touch that resonates with every visitor. Our journey, enriched by over 16 years of traversing the digital landscape, encompasses a comprehensive mastery of the domains of digital marketing, SEO, web design, and graphic design, coalescing to offer you a holistic suite of services.
Our legacy isn't merely measured in years, but in the milestones of growth, innovation, and adaptability. We understand that crafting content is an art form in itself—an amalgamation of strategy, creativity, and precision. Our words are more than characters; they're building blocks of engagement, gateways to connection, and ladders to ascend search engine ranks.
Uniqueness isn't a feature; it's our foundation. Every piece of content we deliver is a result of diligent research and meticulous craftsmanship. Each word is meticulously chosen, woven into narratives that resonate with your audience's needs and aspirations.
But content's purpose goes beyond mere engagement. It's the compass guiding your website's journey towards higher rankings, greater visibility, and increased traffic. Our High-Quality content doesn't just fill pages; it forges pathways that lead your audience towards you, creating a symphony that search engines can't help but notice.
With every pixel, every phrase, and every strategy we deploy, we're propelling your digital presence towards the zenith of success. Our commitment is rooted in your triumph, our efforts invested in crafting the narrative that sets you apart and propels you forward. Join hands with us to embark on a transformative journey where content isn't just written—it's etched with experience, sculpted with expertise, and tailored for your ascendancy.
Extending to you an esteemed opportunity to engage our services, it would indeed be a privilege and honor to cater to your distinct needs. Whether your quest leads you to a proficient blog writer, a skilled blog post writer, an articulate article writer, or an adept SEO content writer, we stand poised to not only meet but surpass your every expectation.
Our commitment isn't merely to provide words; it's a dedication to crafting narratives that resonate, stories that captivate, and content that reverberates in the digital sphere. With a team fueled by a passion for precision and an unwavering quest for excellence, our goal extends beyond satisfaction—it's about leaving a resounding impact.
As we stand at the precipice of this prospective partnership, know that we're more than just writers; we're architects of communication, designers of engagement, and architects of connection. It's not just about delivering content; it's about delivering an experience, a journey that starts with your ideas and culminates in a symphony of words that weaves a tale worth telling.
In the ever-evolving arena of digital communication, we're your torchbearers, guiding you through the intricacies of language and strategy. Every piece we craft isn't just a composition; it's a labor of love, meticulously researched, elegantly presented, and strategically fortified.
So, step into a realm where your ideas and goals find resonance with our expertise. Together, we'll paint stories, build bridges, and create an indelible mark that sets you apart. Welcome to a partnership that doesn't just fulfill promises but exceeds them, where collaboration isn't just transactional—it's transformational.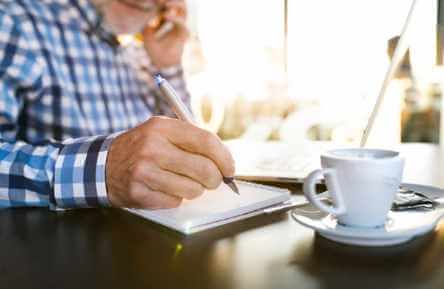 When it comes to content, we don't just write – we weave stories that captivate, inform, and convert. At eBwebs, we're your partners in creating content that doesn't just meet the mark; it sets the standard.
SEO-Friendly Blog Posts: Say goodbye to being lost in the digital noise. Our blog posts are not only engaging but also optimized for search engines, ensuring your content gets the attention it deserves.
100% Originality: Cookie-cutter content? Not on our watch. We craft every word from scratch, ensuring your content is as unique as your business.
SEO-Friendly Articles: We don't just write; we strategize. Our articles are designed to enhance your online visibility, making sure your brand is at the forefront of relevant searches.
Flawless Grammar: Grammatical errors are a thing of the past. Our eagle-eyed editors ensure your content is polished to perfection, so you can put your best foot forward.
Plagiarism-Free Zone: Authenticity is our foundation. We run every piece of content through plagiarism checks, guaranteeing that what you get is nothing short of original brilliance.
Customer Delight: Your satisfaction is our North Star. We're not just content creators; we're content partners. Your input guides us every step of the way to ensure your vision shines through.
Ready to elevate your content game? Let's talk! With eBwebs, it's not just about words; it's about crafting a digital narrative that resonates. Your success is our passion.