Video Production
Your projects and brand hold a special place in our hearts, igniting our passion to provide not just services, but a symphony of creative solutions and ingenious ideas. Our commitment extends beyond the conventional; it's about infusing your endeavors with a touch of magic through our exceptional editing, animation, and motion graphics expertise.
In our realm, your projects aren't mere tasks; they're canvases that inspire us to craft captivating narratives. With every pixel, every frame, we breathe life into your vision, ensuring that your brand's essence resonates vibrantly across the digital landscape. Our approach isn't just about technical finesse; it's an artistry that draws upon our wellspring of creativity and unwavering dedication.
Each element of editing is carefully orchestrated to create a seamless flow that keeps your audience engaged. Animations aren't just movements; they're expressions of innovation that narrate your story with visual eloquence. And when it comes to motion graphics, we're architects of emotion, designing visual symphonies that resonate with your audience on a deeper level.
What sets us apart is our genuine care for your projects, our steadfast commitment to your brand's success. Our efforts aren't confined by boundaries; they're an exploration, a journey to push the envelope and exceed expectations. Our mission isn't just to deliver; it's to elevate, to transform, and to captivate.
So, as you entrust us with your projects and brand, know that you're engaging with partners who don't just see the surface; we delve deep to understand your essence. We take your aspirations and mold them into awe-inspiring realities, weaving creativity into every strand of our work. Welcome to a realm where your projects become our masterpieces, and your brand becomes our shared legacy of innovation.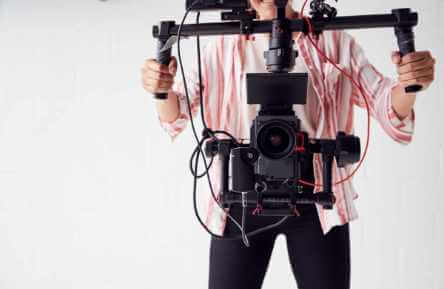 If you're seeking the expertise of a seasoned professional in the realm of Video Editing and Motion Graphics, your search has brought you to precisely where you need to be. Our realm is one of boundless creativity, unparalleled craftsmanship, and a commitment to delivering work that transcends expectations and defines excellence.
---
Allow us to craft a bespoke video that holds within its frames the potential to revolutionize your business growth strategy. As a powerful conduit of communication, our video production transcends mere visuals; it's an artful amalgamation of sight, sound, and narrative, meticulously tailored to not only captivate but to enthrall your intended audience. Through this dynamic visual medium, we paint a vivid picture that resonates with precision, drawing the attention of those you most desire to engage. With our creative prowess and strategic acumen, we're not just creating videos; we're sculpting experiences that leave a lasting impression and drive unparalleled success.
---
Lights, camera, eBwebs – your ultimate destination for video production that doesn't just capture moments but creates unforgettable stories.
Post-Production Excellence: Transforming raw footage into cinematic brilliance is our forte. Our post-production magic adds that extra layer of enchantment to your videos.
Corporate & Social Media Videos: From boardrooms to newsfeeds, we craft videos that engage, inform, and resonate. Let your brand's story unfold through captivating visuals.
Elevating with Drone Footage: Gain a new perspective with breathtaking drone shots that add a cinematic flair to your videos. From landscapes to events, we'll take your visuals to new heights.
Dynamic Typographic Slideshows: Infuse life into your content with typographic slideshows that make words dance and captivate your audience's attention.
Cherished Wedding Memorials: Your love story deserves to be told in a way that tugs at hearts. We'll create a wedding video that encapsulates the emotion and joy of your special day.
Harmonious Music & Lyrics: Let music be the soul of your visuals. We'll synchronize music and lyrics to enhance the emotional impact of your videos.
Impactful Commercials: From concept to creation, our commercials are designed to leave a lasting impression. We'll craft a compelling story that resonates with your audience.
Engaging Explainer & Business Videos: Simplify the complex with explainer videos that break down intricate ideas. Whether it's business strategies or product demos, we'll make it crystal clear.
Captivating Intros/Outros: First impressions matter. Our intros and outros set the stage for your content, leaving a memorable mark from start to finish.
Green Screen Mastery & Motion Graphics: Take your videos to new dimensions with flawless green screen fixes and captivating motion graphics that add a touch of magic.
Vibrant 2D Animation: Bring your ideas to life with playful and impactful 2D animations that engage and captivate your audience.
Ready to transform your vision into visual reality? Let's talk! With eBwebs, it's not just videos; it's a symphony of sights and sounds that tell your story like never before. Your success is our masterpiece.