Why choose our Sydney Web Design services?
At eBwebs, we take immense pride in being an integral part of an exceptionally proficient, talented, and profoundly imaginative team of web designers. Each and every project we embark upon undergoes a meticulous journey of refinement and validation before reaching the hands of our valued clients. Uniqueness is woven into the fabric of every project, with each endeavor serving as a compelling testament to the overarching goals and visionary essence of the brand or company we collaborate with.
Dedicated to excellence, our Sydney Web Design team remains ceaselessly committed to staying at the forefront of the ever-evolving landscape of design trends and concepts. This unwavering dedication ensures that every single project undertaken not only meets but consistently surpasses the expectations of our valued clients, crafting a remarkable synergy between innovation and satisfaction.
Our Services:
WordPress Development
Joomla Development
Drupal Development
Shopify Development
Custom Web Applications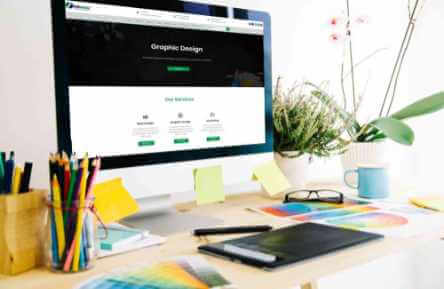 What drives your website great results
In the dynamic realm of the digital landscape, a website has seamlessly transformed from a mere accessory to an absolute imperative for businesses of all magnitudes, be it expansive corporations or cozy enterprises. The absence of a well-crafted digital presence translates into relinquishing a substantial chunk of potential sales emanating from the vast pool of internet-fluent consumers diligently seeking your company's offerings on the virtual terrain. Should you find yourself in pursuit of a seasoned web designer, your quest concludes on these very shores! Our mission extends beyond mere technicalities; we're dedicated to curating contented smiles across our clientele through the prowess of our craft.